Buying a Home Requires Many Difficult Decisions. Trust Tony Stipa & The Frani Morrione Group To Get You Home Fast!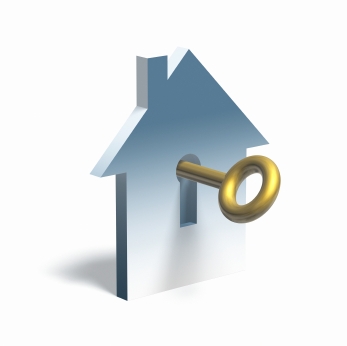 Buying a home is probably one of the most important transactions your family will ever make, and it opens the door to many options that go beyond simply picking the home that looks the best.


As top local REALTORs serving Conshohocken, Blue Bell and Plymouth Meeting, here is how we will guide you through the entire process, from viewing homes and obtaining financing to making sure the final contract is in your best interest. You will have access to ALL homes available in the current real estate market, even homes not yet officially listed, through the professional real estate affiliations of The Frani Morrione Group.
Every local real estate market has its own trends and opportunities. This can vary greatly, even one neighborhood to the next. Our market area is no different! It's our job to steer you into opportunities and out of traps.
What is the actual value of the home you are interested in? Is it priced too high? Is it something you should move on quickly? We help home buyers weigh tricky decisions like this every day, and we'll do our very best to make sure that YOU get the best value for your money.
Negotiating with sellers can be daunting. we will help you negotiate, so that the final contract includes the best possible scenario for you.
You should be very knowledgeable about the property you are buying! We will tour every home that you feel is a possible candidate, together. And prior to signing a contract we will make you fully aware of any and all inspections and options available to you.
"Have confidence when signing documents". Contracts are full of complicated terms and clauses that can greatly affect your future life in your new home. we will give you the full benefit of our combined 60 years of real estate knowledge and experience.
Let us represent your best interests in your search for a new home. Online you can see a million homes on the web, actually going through the process itself is a horse of a different color entirely. Buyers beware!
Call Tony Stipa & The Frani Morrione Group before you buy or sell ANY home at 215-646-2066.
You might be a bit afraid or intimidated by the whole process of buying your first home. As top Blue Bell, Conshohocken and Collegeville real estate experts, it's our job to guide you, from beginning to end.
we will take the time to go through each and every step of the buying process. There are no dumb questions!
Together, we will consider:
- How much can you really afford?
- How to qualify for a mortgage.
- How much cash you should put down.
- How to buy a home with little or nothing down.
- What it takes to get approved for financing. What banks and other financial institutions are looking for.
- How much your payments will be.
- The tax advantages of buying.
- Is renting or buying better for you?
Tell us a bit about your situation below. We'll get right back to you. There is absolutely no charge, and we offer this service to you with no strings attached so what are you waiting for?
New to the home buying process? Tell us your concerns and ask us your questions. We love to help! There's no obligation, and we promise to get back to you quickly.
Ask me any question about buying a home in Conshohocken, Blue Bell, Collegeville or any part of Montgomery County. It's my job to help you! There's no obligation and I promise to respond quickly!

215-646-2066
[email protected]

Eight steps to buying your home
Deciding how much house you can afford
Opting for new home construction
How can a real estate agent help me?
Eight important questions to ask your agent